Betray Her
Best friends forever.
That's the pact you made.
You'd do anything for her.
And you have.
But she's always had everything.
If you could take it for yourself . . . would you?
Praise for Betray Her:
I instantly became lost in the gripping story . . . Betray Her has everything that you'd expect from a psychological thriller and much more; a whirlwind of jealousy, illicit relationships, secrets and lies that will sweep you up and carry you along until the end. (Petrina Banfield)
Drew me in from the first page, twisted and turned, unravelling deliciously to an unexpected conclusion. A true page turner with characters that get under your skin and stay there long after you've read the last words (Faith Bleasdale)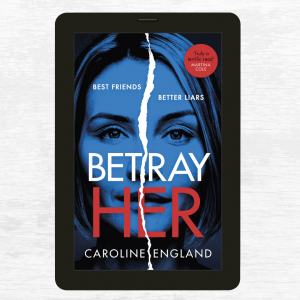 Beneath the Skin
'I was gripped immediately' KATERINA DIAMOND, author of THE TEACHER
'I didn't want this book to end.' ELISABETH CARPENTER, author of 99 RED BALLOONS
Three women. Three secrets.
Antonia is beautiful and happily married. Her life is perfect. So why does she hurt herself when nobody's watching?
Sophie is witty, smart and married to the best-looking man in town. She likes a drink, but who doesn't?
Olivia is pretending to be a happy wife and mother. But her secret could tear her family apart.
Their lies start small, they always do. But if they don't watch out, the consequences will be deadly.
'I loved Beneath the Skin. It's so beautifully written and kept me hooked right to the end. Caroline England knows her wonderful cast of characters inside out. I didn't want this book to end.' ELISABETH CARPENTER, AUTHOR OF 99 RED BALLOONS
'I loved this book. A clever, glamorous, observational, page turning read which pulled me in right from the start until the pivotal, and most satisfying end. Beneath the Skin transcends the ordinary crime genre, taking it to another level.' AMANDA ROBSON, BESTSELLING AUTHOR OF OBSESSION
'Beneath the Skin is a startling debut. It slowly put me under its spell, until I was absolutely beneath its skin. With characters that pulsate off the page, complex relationships, and dark mysteries, this novel follows the lives of four couples. Their dramas are revealed slowly, patiently, and beautifully, until the breath-taking climax. I can't recommend this enough.' LOUISE BEECH, AUTHOR OF HOW TO BE BRAVE
'Four couples with interlocking histories; eight individuals, all with secrets that are ready to explode. Set in the lush heartland of the Cheshire countryside, this is a tautly elegant psychological thriller, razor-sharp and utterly believable. I loved it.' SARAH JASMON, AUTHOR OF THE SUMMER OF SECRETS
CONVICTIONS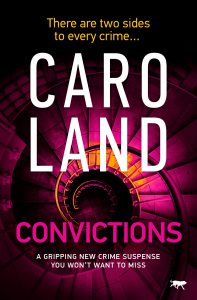 THERE ARE TWO SIDES TO EVERY CRIME.  Natalie Bach is a feisty, feminist solicitor. Watch out for the first in the series. CONVICTIONS is due out in January 2020!
---
Watching Horsepats Feed the Roses
A dozen cameos of quirks and cruelty that traverse the dark side of human nature. From the unexpected to the surreal, these diverse bite-sized stories are inhabited by characters that are lovelorn, nostalgic, tragic, the keepers of secrets and much more…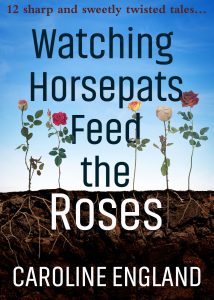 ---
Order 'Watching Horsepats Feed the Roses' now from Amazon
Buy now
Hanged By The Neck
Another dozen sharp and sweetly twisted tales from the dark side.
From betrayal to a mother's cruelty and a curse; from a mercy killing to the seasons of a tragic life and a book club murder; from stolen identity to a resident ghost and death by cheerful daffodils.
These sinister nuggets of noir will have you thinking long after the story ends…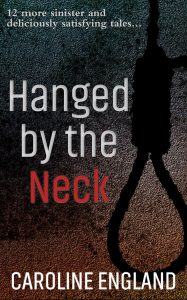 ---
Order 'Hanged By The Neck' now from Amazon
Buy now
My Husband's Lies
'I was gripped immediately – perfect for fans of Into the Water by Paula Hawkins' KATERINA DIAMOND, author of THE TEACHER
Do you really know your friends?
On the afternoon of Nick and Lisa's wedding, their close friend is found poised on a hotel window ledge, ready to jump.
As the shock hits their friendship group, they soon realise that none of them are being as honest with themselves – or with each other – as they think.
And there are secrets lurking that could destroy everything.
Tense, disturbing and clever, My Husband's Lies is a breath-taking read, perfect for fans of Lucy Clarke and Erin Kelly.